Designing on the go! Add your own Fonts to your Phone to use with app and a {FREEBIE}
11:34 AM
If you are a designer, like myself, then most times we need to design on the go. I like to use the FREE commercial fonts and the ones I've purchased in my graphic design work when marketing. I don't like the standard fonts that come with the PicsArt Studio App, they are so boring! Ewwww! I discovered that fonts are not only used with computers but can also be used with smart phones! YIPPEE!!

I found this beautiful FREE font online that I want to install onto my cell phone to use with my favorite photo editing app PicsArt Photo Studio. You can download the font below for free too by clicking the image. Feel free to donate to the designer.

This font can be used in various ways, such as logos, t shirt designs, headings, signatures, quotes, signage and much much more!




I use PicsArt Photo Studio for editing my photos. Here is how you can add your own fonts to the app.

Instructions:
If you don't have PicsArt you can download it from your app store.

Using your computer and Android Device:
1. Download and extract the font file on your computer
2. Attach your phone to your computer by using an usb cord, most times there will be an auto play pop box. You want to select the "open device to view files" option.

3. Click on the folder that says PicsArt, click on the folder that says fonts (if there isn't one then create a new folder and name it fonts".

4. Locate the TTF (true type font) file on your computer. For this tutorial we are going to use
Swirlesque TTF and Swirlesque Dingbat TTF

5. Drag these two files into your PicsArt Font folder OR right click on these two files, click copy then paste them in your PicsArt Font folder.

6. Start using your font. Open the PicsArt app, choose to create a collage, edit a photo, camera to take a new photo or draw. Once you are ready to add your text you tap the "text" button, then select my fonts and select the font you installed. I've installed several but you may only have this one. You can do this with any TTF file only. OTF= open type fonts are not compatible with PicsArt.


BONUS! $2 Font-Get It NOW because this sale won't last too much longer!!
You can add this beautiful font to your collection for just $2 by clicking the photo to purchase. Hurry, Hurry, Hurry!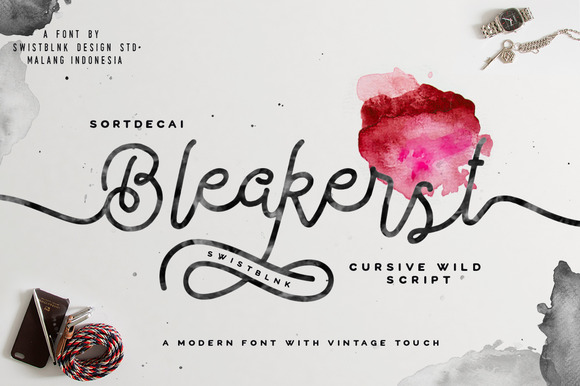 Enjoy!
Lavish Parties and Prints by Talia